Gaining Global
Business Experience
The international internships offered by Goizueta give BBAs the chance to apply problem-solving skills and to tackle worldwide business issues.
The exclusive international internships offered by Goizueta give BBAs the chance to apply problem-solving skills and to tackle worldwide business issues.
Program Details
Internship length: Mid-May through late-July
Up to four BBA students will be selected to spend ten weeks living and working in the beautiful city of Linz, Austria.
Students will be provided with accommodation in the dormitory and German lessons through the Johannes Kepler University of Linz, a longtime Goizueta partner.
Internship placements are usually at Voest Alpine Stahl, KPMG Austria, or another Linz company. The internship assignment will be in Marketing, Finance, or General Management depending on the interest and specialty of the selected students. Each intern will have a mentor.
750 Euro monthly stipend
Linz, Austria's 3rd largest city, is easily accessible to cities such as Venice, Munich, Salzburg, Prague, and Vienna.
German language is not required, but some language competency will be an advantage.
Full-time, degree seeking Goizueta BBA students may apply.
Applications available via Emory's online career system, Handshake.
AIESEC provides employment opportunities abroad for students. Through their international traineeship exchanges, they offer practical learning experiences in more than 80 countries around the world. There is also an AIESEC chapter at Georgia Tech.
The British Universities North American Club will grant you a work visa which will allow you to search for work in a specific country, with or without a job offer. BUNAC has programs of varying lengths in countries such as Australia, Britain, Ireland, and New Zealand.
The CIEE program offers opportunities to teach in locations such as Chile, China, Thailand, Spain, France, and Germany.
CDS administers programs ranging in duration from 3 to 18 months, that include an internship component, and some have academic or language training elements as well. The variety of program formats enables you to choose the one that best fits your skills and requirements. Primary country destinations are Germany, Argentina, Spain, Switzerland, and Russia.
InterExchange is a work-placement program that places you in a position and assists you with acquiring the work visa. Positions are available in a number of countries, including Australia, France, Germany, Spain, and the UK.
ICE places students in work/internship positions throughout Europe, Asia, and South America. Positions are available in retail sales, supermarkets, hotels/restaurants, agriculture, offices, hospitals, banks, computer science, engineering, marketing, recreation, and teaching.
A mission-driven organization that offers internship programs in Belize, Brazil, Mexico, Peru, Ghana, India, and Thailand. Named the "Best Adventure Travel Company" by National Geographic, ProWorld has projects including Community Development, the Environment, Education, Health, Microfinance, and NGO Management.
If the idea of working in a typical business environment while abroad does not interest you, perhaps volunteer work or social service is an option for your time abroad. The Peace Corps sends individuals to work in emerging and essential areas such as teaching, information technology, and business development in more than 100 countries worldwide.
This organization aims to train the next generation global workforce and to make global experience accessible and affordable to as many college students as possible, regardless of race, gender, culture, background, or identity. Opportunities are at global start-ups.
The Uniworld Database publishes contact directories for multinational businesses, to find U.S. firms operating overseas and foreign firms operating in the U.S. The entire directory can be purchased or you can buy only the results of a specific search.
The U.S. Department of State has various summer internship opportunities available for all backgrounds and majors. Overseas posting is possible! The application is online; U.S. citizenship is required.
New Skills in a New Country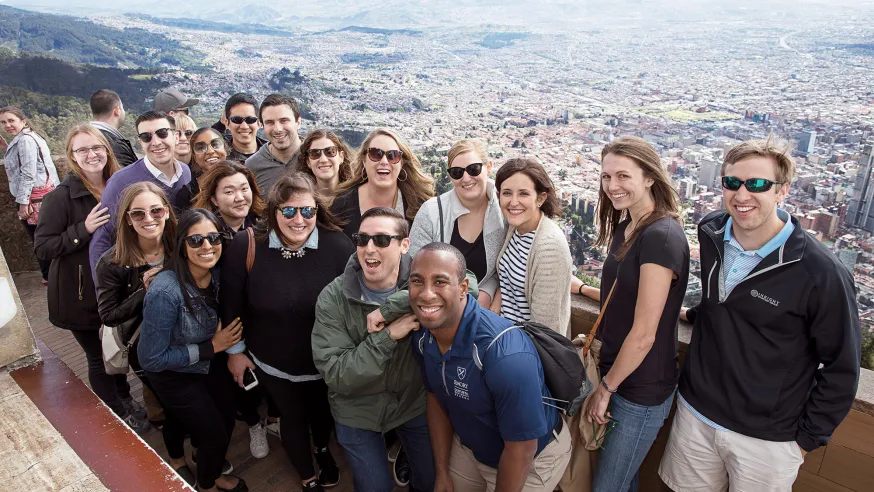 International experience can help set students apart from peers. Employers are looking for people with interpersonal communication skills and flexibility, who can quickly learn in whatever situation they are placed. These are the skills students gain while working abroad!