Maximize Your
Learning Potential
Concentrations let students further specialize in areas of their choice. Goizueta students can blend interests through collaborations with Emory College, including partnerships with departments like Art History, Music, Theater, Environmental Science, and Film and Media Studies.
The concentration in Arts Management is a collaboration between the departments of Art History, Music, and Theater and Dance in Emory College and the Goizueta Business School BBA Program. Participation is limited to BBA students and students who are Art History, Music, Theater, or Dance majors.
The Arts Management Concentration enhances perspectives and competencies by providing context outside the discipline and integrating theory with practice. The concentration provides knowledge, competencies, and experiences for BA and BBA students interested in pursuing administrative and management careers in the performing arts.
BBA students focus on the history, politics, and practice of the arts field of their choice within Emory College. Arts students acquire grounding that enables them to understand the organizational and market mechanisms underlying the creation and dissemination of the arts. All students pursue business-related and arts-focused electives and participate in a capstone course that provides the opportunity to synthesize and validate their evolving perspectives in both an academic and an applied environment.
(Note: When applying, after logging in/creating account, click on Start New Application, select 2023 from the drop down, and then BBA Concentration Spring 2023 from the subsequent drop-down.  To be eligible for acceptance to the Concentration, students must apply no later than March 1st of their junior year.)
Undergraduate students at Goizueta along with arts majors in Emory College were treated to an insider's tour of New York City's art scene earlier this year, during the first Arts Management Trek to the Big Apple.

The trek is part of the four-year-old Arts Management Concentration, which allows students majoring in dance, music, theater and arts history, as well as BBA students who are passionate about those areas, to deepen their perspective and competencies at the intersection of the arts and business.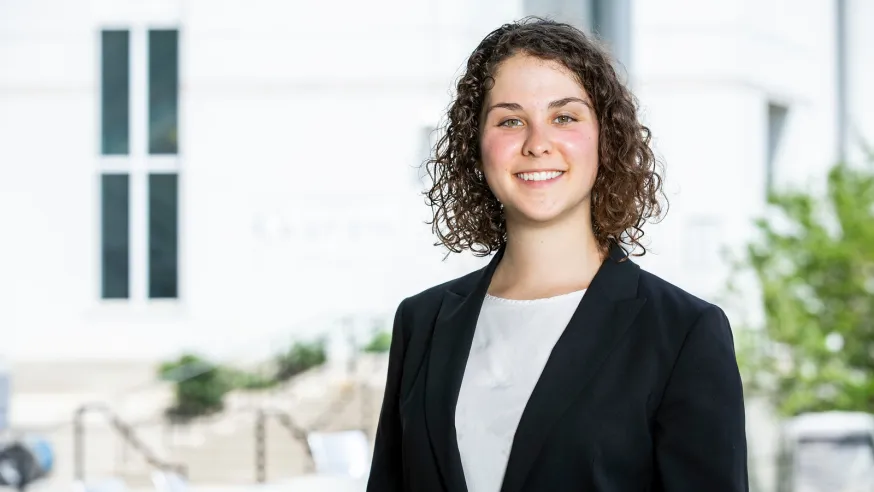 "I've always been exposed to business, as my parents were entrepreneurs and started their own business together. Although I was never forced into studying it by my parents, my dad especially served as my inspiration for pursuing a major in Strategy & Management Consulting. It was my own initiative and passion for Spanish language and culture that's the source of my secondary concentration in International Business."