As one of the highly regarded research universities in the world, Emory has a reputation based on the scholarly achievements of its world-class faculty, high-achieving students, top-ranked schools, and more than 70 cutting-edge research centers — all placing our school in the top 25 best colleges by U.S. News & World Report.

In addition to its international reputation, one of Emory's greatest strengths lies in the diversity of our students, faculty, and staff. As a community, we value differences and offer a variety of organizations, events, and programming that enables you to utilize your unique talents.

Goizueta is where bright futures begin. Created in 1919 as one of the nation's first business schools, the school's influence extends across the U.S. and around the globe. Our MBA programs consistently rank in the top 25 in the world among major publications including Businessweek, The Economist, U.S. News & World Report, and Forbes.

Fortified by a prestigious reputation and recognized for excellence in finance, strategy, and leadership, Goizueta and its programs give you the edge to succeed in an everchanging world of commerce. We provide rigorous, relevant academics; an intimate learning environment; accessible, acclaimed faculty; and key connections in a thriving business hub.

Our namesake was one of the great business leaders of the 20th century. During his 16-year tenure at The Coca Cola Company, Roberto Goizueta increased its value from $4 billion to $145 billion — ensuring its place among "America's Most Admired Corporations," as listed by Fortune. While building the business, Roberto Goizueta also contributed substantially to the progress of Emory and the business school.

Throughout his life, Roberto Goizueta was driven by curiosity, intellectual courage, and integrity. We are honored to share his name and live out his values, which form the cornerstone of our educational approach and are fundamental to our mission to educate the best of tomorrow's leaders.
A Goizueta Core Value: Courage

We have the courage to drive change in the face of uncertainty and adversity. One of our most important core values, courage can take many forms – the courage to leave one's home country for the unknown challenge of earning an MBA or the decision to walk away from a good job to chart an entirely new career.

A Goizueta Core Value: Integrity

We demand of ourselves and of our community the highest level of unyielding integrity. At Goizueta, we expect all members of our community to act in accordance with their own beliefs and our shared values, even in the face of personal risk or external pressure.

A Goizueta Core Value: Accountability

We challenge ourselves and our community to uphold unwavering accountability in all of our intentions and actions. We must honestly assess our strengths and weaknesses, keep our commitments, and acknowledge and learn from our mistakes and successes.

A Goizueta Core Value: Rigor

We are steadfast in our academic, professional, and personal commitments in the pursuit of excellence. At Goizueta, we seek challenges that place us outside our comfort zone. High expectations and goals are the standards that we choose for each other and ourselves.

A Goizueta Core Value: Diversity

We welcome and advance diversity of thought, association, and purpose. Our success is measured by the inclusion of all voices. We deeply value diversity in the backgrounds, strengths, interests, and experiences of our students and faculty.

A Goizueta Core Value: Team

We believe that teamwork and collaboration are essential to success. At Goizueta, we support one another, while challenging each other to strive for excellence. By working as a team, each member is able to realize their greatest potential.

A Goizueta Core Value: Community

We treat others with mutual respect and empathy in our pursuit to positively influence, serve, and represent our community. Our Goizueta community is based on trust, support, and mutual respect.
Atlanta:
A Diverse, Global City
With corporate giants, tech start-ups, a highly-regarded restaurant industry, a thriving art scene, one of the country's largest film destinations, and the world's most-traveled airport, business is booming in Atlanta. You'll have access to it all – academics, career opportunities, and at a lower cost of living than most other cities.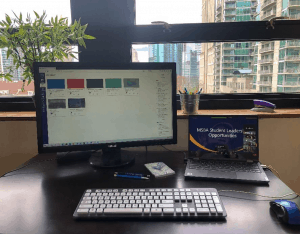 September 17, 2020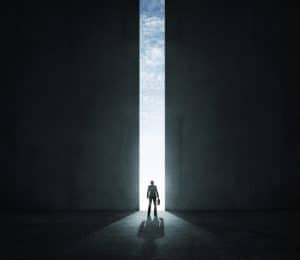 September 4, 2020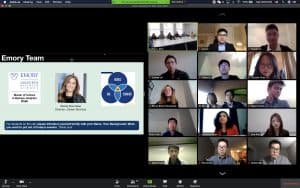 April 2, 2020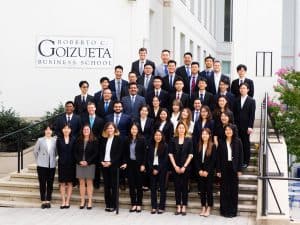 October 23, 2019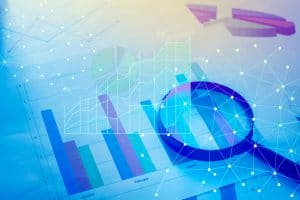 February 11, 2019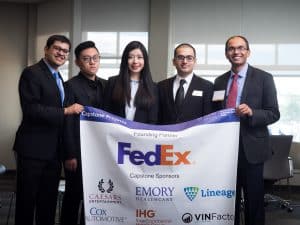 May 10, 2018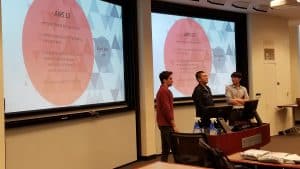 February 22, 2018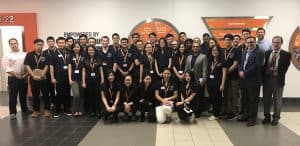 February 13, 2018