Focusing on the Intersection of Business & Racial Inequality
By bringing together current business leaders and top students from across the country, the John R. Lewis Racial Justice Case Competition (JLCC) goes beyond short-term solutions and brings lasting change. The JLCC is the first of its kind student-run case competition focused on racial justice, that provides students the opportunity to understand the history of systemic racism in the US and provide bold, innovative, and actionable recommendations for companies actively looking to address issues of racial inequality both inside and outside their organizations. In the third year of the competition, students and businesses will come together for the first ever in-person finals as well as an intimate experiential conference focused on fostering community and creating bold solutions between future and current business leaders.
Application Dates
October 3, 2022 - Application opens
November 18, 2022 at 11:59PM EST - Application deadline
Semifinals
December 5, 2022 - Semifinalist teams announced
January 19, 2023 - Semifinal presentations due
January 20, 2023 - Semifinals held virtually
Finals
February 17, 2023 - Live final event held in-person in Atlanta
February 16 - February 19, 2023 - Making the Case for Change experiential weekend
From A Summer of Injustice
The Emory Team
The summer of 2020 proved pivotal for many. Multiple murders of unarmed Black citizens by police sparked national outrage and protests across the country. With issues of racial injustice and police brutality at the forefront of national conversations, students were looking to take action, while corporations began pledging funds to address these very issues. At Emory University's Goizueta Business School, Willie Sullivan (MBA '21) saw an opportunity to educate future business leaders and take action at the intersection of business and racial injustice.
Case Competition
Questions
Yes. All undergraduate and graduate students are invited to apply, regardless of major or concentration. 
No, we encourage all students interested in these issues to apply. However, all students on a team must attend the same university.
Yes. However, there is a maximum of two teams from any given university that can be promoted to the semifinals.
No. The preliminary round consists of an industry-generic PowerPoint statement on intention. Semifinalists will be assigned to a corporate sponsor on December 6th and given a specific case prompt based on that sponsor's racial justice/equality goals.
Corporate partners will be announced on November 22.
Yes. All 20 semifinalists will receive a primary research budget of $1,000.
No. PowerPoint Statement of Intention will be separated from other application materials that include university name. The screening committee members will only receive the PowerPoint Statement of Intention.
Educate students on the history of systemic racism in the United States and how they can address systemic issues through innovative and strategic thinking and development of actionable solutions.

Provide corporations with actionable and impactful strategies for addressing racial inequality through targeted initiatives, philanthropy and education.

Through the Making the Case for Change weekend, we hope to create a space for students and sponsors alike to connect and gain perspective on racial equity.
A Civil Rights & Social Justice Leader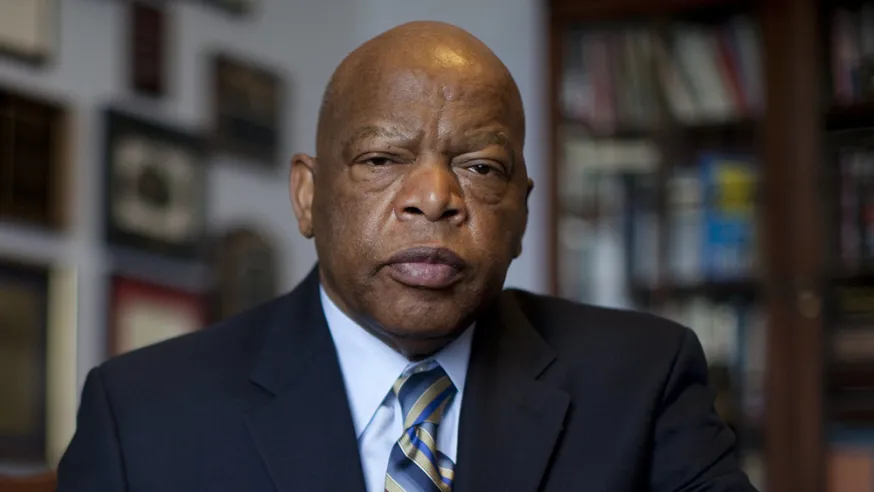 1940 - 2020
Congressman John R. Lewis
With the blessing of his family, the competition bears the name of the late Honorable John R. Lewis, a social justice icon who represented Atlanta (District 5) in the United States Congress for 34 years. Lewis was a leader in the Civil Rights Movement, marching, organizing, and speaking with Dr. Martin Luther King Jr. across the US. He devoted his life to racial justice and equality, always encouraging young people to not be silent and to "Never, ever be afraid to make some noise and get in good, necessary trouble."
Case Competition

In The Media