Safety
Procedures & Testing
The Emory Forward website gives details on University-mandated health and safety measures. Density is being limited, social distancing measures are being implemented, and masks will be required to reduce transmission. Faculty will have plexiglass in front of the lecture podium. Hand sanitizer will be available and cleaning supplies provided for students to wipe their surface when they arrive. There will be COVID testing, temperature checks, and contact tracing for the Emory community. The Emory Conference Center will be used to quarantine students who live on campus who may have been exposed to reduce spread.
Students, staff, and faculty will be required to wear masks.
There will be a general university conduct code stipulation. Failure to adhere will result in sanctions which will be clearly articulated by Campus Life.
Students will be provided with a COVID kit that includes multiple masks, a thermometer, and gloves. It will be your responsibility to bring that with you. We will also have extra back-up if you forget yours on a given day.
The University's current guidance can be found on the Emory Forward webpage.
Yes, The Emory University COVID-19 Dashboard presents a color-coded system to reflect the university's current operating status based on key indicators. This operating status informs decisions related to campus activities and gatherings. The university's operating status will be updated daily based on the COVID-19 dashboard data, and will in turn determine what types of events can be held and hosted on campus. If the dashboard turns red, it means that all learning will be remote, in-person academic programs are canceled, on campus housing is closed with limited exceptions, and campus and building access is restricted for essential functions only.
Emory currently requires a 7-step onboarding process, which includes both online elements and COVID testing.
Normal grading policies are in place for Spring 2021. Other than seminars that are only offered S/U, BBA students may not take any business courses on a Satisfactory/Unsatisfactory basis. Up to two 300-level College courses may be taken on an S/U basis. Courses taken S/U in Spring 2020 do not count against the number allowed.
Faculty have been asked to be creative in terms of offering remote assessments that do not assume a proctored shared space. Assessments may include a variety of class-specific deliverables, as outlined on course syllabi. For students with testing accommodations, OAS will provide options via remote access if needed.
Faculty are working hard to move away from the kinds of assessments that would be conducive to dishonesty if not proctored.
Orientation will take place in a virtual format in January with dates to be announced soon. Programming will consist of a mix of synchronous and asynchronous remote options for students who will be in a different time zone. It will include informational sessions to orient you back to campus and the BBA Program as well as community building. There will be small remote breakouts to give all students connection points that will remain throughout the semester.
The Orientation fee has been reduced from $250 to $100. While we will not be traveling off-site, we plan to offer a variety of experiences for incoming students, including an in-person leadership experience when it is safe to do so, and the orientation fees will be applied to that experience.
Monday, January 25, 2021.
The majority of classes will be offered remotely, including all BBA core classes. A select number of business electives will be offered in-person based on the instructor's curricular design.
Class attendees will be split into cohorts and will rotate between in-person and remote learning for that class. Each cohort will have class in person at least once per week. The other class session will utilize synchronous or asynchronous remote learning activities determined by the faculty member. Classrooms are being retrofitted with new Zoom technology to allow for interactive capabilities. All faculty are engaged in training this summer that will alignment their knowledge of instructional design in a hybrid model.
We anticipate that Senior Seminars will be offered primarily remotely but may include some in-person options. As in the Fall semester, we will continue to include seminars focused on racial and social justice and anti-racism. Enrollment in senior seminars will begin at the start of the semester and take place via add/drop/swap at that time. Capstone modules are likely to be fully remote and will include at least one simulation module.
Yes, the majority of our courses will be delivered via distance learning and you may take them from any location that has reliable internet access. As you experienced in the Fall semester, it is extraordinarily difficult to complete the majority of course content asynchronously, so you should plan to be able to attend your Spring coursework synchronously.
Synchronous attendance in some classes will be minimized. In others, class participation and synchronous learning will mean it is necessary to attend classes at a fixed time. Details will be clearly stated in the syllabus so that students can factor that in to their course selection.
No. Other than a select number of business electives for invited seniors, all other courses will be taught remotely in the Spring based on health and safety concerns.
Assuming that students are physically able to do the work, faculty will have a plan in place to enable those who need to quarantine due to COVID to be able to complete coursework remotely. In the case of severe or prolonged illness, we will work with students on a course-by-course basis as we always do.
Yes, deadline extensions, incomplete grades, and medical withdrawals will continue to be academic options that can be made available in cases of medical need or hardship.
Yes, the residency requirement and all graduation requirements remain in effect. Please see your advisor to petition for residency exceptions.
Attendance requirements will be outlined by your faculty member. Acceptable attendance assumes that you will be present in real time, with your video on and will remain actively engaged.
The registrar is currently finalizing the Spring schedule in time for November pre-registration. The notes section of the Course Atlas will contain guidance regarding delivery and assessments for classes by mid-November.
Courses still have caps, which depend on the capacity of faculty to deliver content and meaningful interactions effectively. We are often able to accommodate all BBA students on the waitlist in core classes by the start of the semester.
Your faculty are examining course components to assure that they are aligned with academic goals and delivery methods. In some cases, this may entail adjustments but you can still expect participation and group work to be an important part of your academic experience this semester.
The same number of sessions will be required with new options and ways to fulfill requirements offered.
Yes. Courses will begin on January 25th. Classes will conclude by May 3, with final exams held between May 4 and May 14. To accommodate this compressed schedule and limit COVID-19 exposure, we will not have spring break this year.
Seniors will enroll on November 16th and juniors will enroll on November 17th. Students with early registration accommodations via DAS will enroll on November 13th.
No. Students will enroll in all of their credit hours during their enrollment time on the 16th (for seniors) or 17th (for juniors) instead of enrolling across two different dates.
BBAs will be capped at 20 hours. If you need to enroll in more than 20 hours due to seminar courses (junior seminar, senior seminar, BBA capstone) or courses that are 4 or 5 hours, please consult with your BBA advisor. Under no circumstances will a BBA be permitted to enroll in more than six 3+ credit hour courses.
Petitions for part-time enrollment in the Spring will be reviewed by the BBA Program Dean. You should be sure to meet with your BBA advisor to create an academic plan that incorporates this part-time load to attach to your request and in order to fully understand the impact on course load in future semesters and potentially to your expected graduation date.
Unfortunately, due to the need to limit the number of students on campus in the Spring to support public health safety based on input from experts, all business school classes will continue to be delivered to our underclassmen on a fully remote basis that will include a combination of synchronous remote course engagement and asynchronous content.
A select cohort of seniors who are experiential learners engaged in professional development prior to their degree completion in the Spring will be offered the opportunity to enroll in one or more residential courses. If you have received an email invitation from Dean Hershatter regarding this offering, this includes you. We will work to ensure that all invited seniors who wish to take an in-person business elective in the Spring have the opportunity to take at least one such course. Based on the offerings available and demand, it may be possible (although unlikely) to enroll in more than one residential course.
Invited seniors will have an appointment time on Monday, November 16th at 5pm to select one, first choice course (in-person or remote). They will then select the rest of their schedule at their regular appointment time of 7pm.
Only those students who are committed to being able to attend classes on the Atlanta campus should sign up for the in-person sections. If you need to later modify your course selections, you may do so during the Add/Drop/Swap period.
No. The select in-person electives will be clearly designated and may be delivered in a hybrid format with alternate days in-person, or fully in person. These classes will require synchronous physical attendance, as well as synchronous remote attendance, and only those students who are committed to being able to attend classes on the Atlanta campus should sign up for the in-person sections.
No decisions have been made regarding Spring 2021.
As long as you were enrolled full time during the Fall 2020 semester, your visa status should remain intact and you should be able to return to the United States without any problems. If you were enrolled part-time or took a leave of absence during the Fall semester, you will likely need to reapply for your F-1 visa. Contact your ISSS advisor to check your status or for information on what you need to do to apply for your F-1 visa.
Please consult with our Director of International Programs to determine if this is a possibility.
The list of in-person electives was sent via email and will be posted on Canvas. The Atlas and OPUS will be updated by November 3rd.
Based on health, safety, and the need to bring in outside speakers and content remotely, residential classes will use a combination of in-person in classroom learning and distance mechanisms that will depend on pedagogy and will be communicated by the faculty member. Students enrolling in these sections are expected to be in attendance on the Atlanta Emory campus for all sessions that meet in person, and for those that do not, are expected to remain available for required synchronous attendance. All in person learning opportunities are subject to change based on community health circumstances.
Internships &
Career Management
All recruitment events will continue to take place virtually in Spring 2021.
Our first priority is the health and safety of our students, employers, and larger community. Ensuring the health and safety of our community comes with significant constraints and limitations, particularly around the capacity of our classroom and event spaces in implementing Emory protocols and CDC recommendations. With that in mind, the BBA Career Management Center and the Emory Career Center are committed to facilitating a fair and equitable recruiting process for all undergraduate students. Reduced classroom capacities and the need to practice proper social distancing make it impossible to ensure all students have equal access to engage with employers in-person. Further, some students may be unable or feel uncomfortable attending in-person recruiting activities. Continuing with a virtual format for on-campus recruiting will ensure all students and employers will have the opportunity to connect while prioritizing the health and safety of all involved. Virtual recruiting will also result in equal recruiting access for employers who may no longer be able to recruit Emory University students on-campus due to changes in company policies, corporate travel restrictions, or out of concern for personal health.
Emory University recommends that all staff and faculty meet virtually with students whenever possible. BBA advisors and CMC staff will be available for appointments and/or drop-in hours in a virtual format.
Current regulations necessitate that students be physically in the United States to apply for OPT or CPT. Please speak directly with your ISSS advisor for additional information.
We remain committed to your full educational experience and will continue to provide you with virtual opportunities, as well as on-campus Goizueta Gatherings for those of you in Atlanta. We anticipate augmenting these offerings with additional advising, professional development, and social experiences, both remotely and, as conditions permit, physically on-campus while adhering to all university safety protocols.
Unfortunately, we cannot safely offer the BBA ski trip in Spring 2021. Please note that graduating seniors have had all remaining PEs waived and juniors have had one PE waived.
The University's current guidance can be found on the Emory Forward webpage.
The university will modestly increase the number of students in residence on campus while maintaining one student per room. Students invited back for residential learning will be receiving communication from Residence Life regarding the limited availability of housing for the Spring. Please contact the Office of Residence Life for details.
The Woodruff Library building is open by appointment only. All students who intend to come to campus must complete the 7-step onboarding process.
Yes, tuition insurance is available through a third-party vendor for students in the event that they may need to withdraw due to illness. All students are eligible to sign up for tuition insurance.
Students enrolling in our courses will be receiving the same educational content from the same Goizueta and Emory faculty members as they always have. Our faculty are working tirelessly to optimize the instructional design of each course. We are committed to delivering full educational value for students. Tuition will be assessed uniformly as set forth by the university.
Commencement events will not take place as planned on May 10th. The final exam period will not conclude until May 14th. A limited attendance, in person commencement event is anticipated after that date, but it is unclear what format that will take and whether non-graduates will be able to attend. As a result, family members and other loved ones should not make any travel arrangements at this time.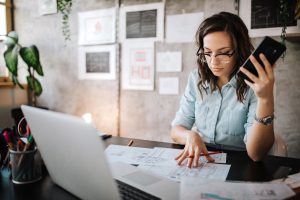 December 15, 2020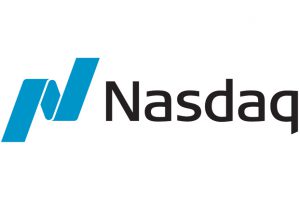 November 17, 2020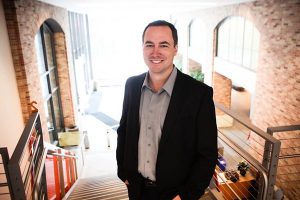 October 30, 2020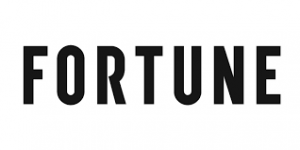 October 21, 2020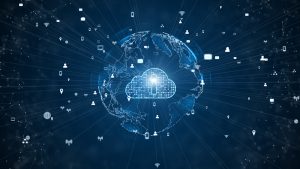 October 14, 2020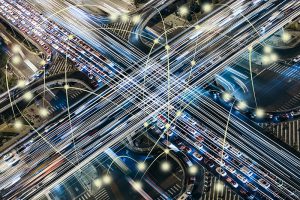 October 9, 2020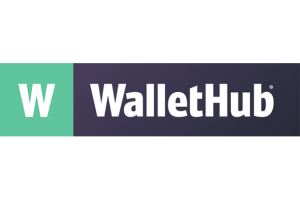 September 23, 2020