General Student
Questions
For in-person exams, the BBA Program Office will continue to provide support for students needing to take assessments during the semester in accordance withsocial distancing and the additional space constraints. For remote exams and finals, the Office of Accessibility Services will continue to provide support.
The circumstances of spring 2021 are still unknown. However, unless large numbers of people can safely travel by bus and stay in closed spaces, it is unlikely that we will be able to offer the 2021 BBA ski trip. Students who need to fulfill PE requirements should prepare for that probability.
We plan to offer a variety of experiences for incoming students, including an in-person leadership experience when it is safe to do so, and the orientation fees will be applied to that experience.
As always, space is prioritized for academic delivery, followed by co-curricular and extra-curricular activity. It is possible that spaces can be reserved by students, but capacity will be very limited due to other scheduling demands and all safety protocols.
Yes, tuition insurance is available through a third-party vendor for students in the event that they may need to withdraw due to illness. All students are eligible to sign up for tuition insurance.
It will be possible for students to schedule classes that all have at least a partial in-person component.
All graduation and degree requirements remain in place. As always, advisors will work with individual students to determine the optimal method of fulfilling these requirements.
BBA
Classes begin Wednesday, August 19
Two-Year MBA
Class of 2022 (incoming first-years): Onboarding begins Monday, August 3
Class of 2022 (incoming first-years): Core classes begin Monday, August 10
Class of 2021: Elective classes begin Wednesday, August 19
One-Year MBA
​Onboarding and core classes began in May
Elective classes begin Wednesday, August 19
Evening MBA
Virtual onboarding for incoming students begins Monday, August 10
Classes begin Wednesday, August 19
Executive MBA
Class of 2022: In-person onboarding August 14th (in person); classes begin August 28
WEMBA Class of 2021: Executive Skills Immersion will be August 6-8 (in person) and classes begin Friday, August 28
MEMBA Class of 2021: September and November residencies as scheduled (in person)
MS in Business Analytics
Classes begin Monday, August 10
PhD
First year student orientation is Thursday, August 6
Classes begin Wednesday, August 19
In scheduling for the upcoming semester, we are offering students multiple options for course enrollments, all of which prioritize their health and safety. Students enrolling in all course formats will be receiving the same educational content from the same Goizueta and Emory faculty members. Our faculty are working tirelessly to optimize the instructional design of each course. We are committed to delivering full educational value for students.
Tuition will be applied uniformly regardless of the mix of online, hybrid, or in-person courses as we will provide equivalent experiences regardless of type of delivery.
Emory University recommends that all staff and faculty meet virtually with students whenever possible. BBA advisors and CMC staff will be available for appointments and/or drop-in hours in a virtual format.
Normal grading policies are in place for Fall 2020. Other than seminars that are only offered S/U, BBA students may not take any business courses on a Satisfactory/Unsatisfactory basis. Up to two 300 level College courses may be taken on an S/U basis. Courses taken S/U in spring 2020 do not count against the number allowed.
The current hope is for a normal in-person Spring 2021 commencement, but no determinations can be made at this time.
No decisions have been made regarding Spring 2021.
Yes, deadline extensions, incomplete grades and medical withdrawals will continue to be academic options that can be made available in cases of medical need or hardship.
Yes, all safety protocols will be clearly outlined.
Program Office staff are working hard, and in conjunction with student leaders to determine the optimal mix of social activities. This will occur in smaller groups that adhere to safe social distancing protocol and we pan to have a range of options conducive to building community and engagement.
No decisions have been made regarding the Spring 2021 semester.
Emory University recommends that all staff and faculty meet virtually with students whenever possible. BBA advisors and CMC staff will be available for appointments and/or drop-in hours in a virtual format.
Yes the 6-foot rule will be in place for all events and each room will have clearly posted and enforced capacity constraints.
Student spaces with allowable capacity as well as mandated distancing measures will be carefully designated in the building.
Our first priority is the health and safety of our students, employers, and larger community. Ensuring the health and safety of our community comes with significant constraints and limitations, particularly around the capacity of our classroom and event spaces in implementing Emory protocols and CDC recommendations. With that in mind, the Graduate Career Management Center, BBA Career Management Center and the Emory Career Center are committed to facilitating a fair and equitable recruiting process for all Emory undergraduate and graduate students. Reduced classroom capacities and the need to practice proper social distancing make it impossible to ensure all students have equal access to engage with employers in-person. Further, some students may be unable or feel uncomfortable attending in-person recruiting activities. Moving all on-campus recruiting to a virtual format will ensure all students and employers will have the opportunity to connect while prioritizing the health and safety of all involved. Virtual recruiting will also result in equal recruiting access for employers who may no longer be able to recruit Emory University students on-campus due to changes in company policies, corporate travel restrictions, or out of concern for personal health.
Similar to on-campus recruiting, the Career Management Centers are committed to ensuring that all students have equal access to programming and career services. Additionally, proper social distancing, masking, and other health protocols diminish the in-person experience and our capacity to accommodate all students who wish to participate in CMC activities. The CMCs have made the decision to move programming to a virtual format to ensure equal access and prioritize the safety of our community.
Though information sessions and on-campus recruiting activities will be held virtually, the Graduate Career Management Center, BBA Career Management Center and the Emory Career Center are committed to facilitating an equitable and fair process for students and employers alike. To ensure that students have the opportunity to engage with a variety of employers and to ensure that your event is a success, we intend to adopt similar scheduling practices for virtual information sessions as if we were hosting these sessions in-person on campus. Employer information sessions are hour-long events, beginning at 6:00pm, Monday through Thursday. We do not schedule competing organizations in the same time slot. We ask that all organizations adhere to our employer information session recommendations. For more scheduling questions or details, please use the following email contacts:
The BBA Career Management Center is working closely with the Emory Career Center to confirm key fall dates and establish protocols for virtual recruiting for Fall 2020. We will have more information in mid to late June with next steps regarding information sessions, on-campus interviews, career fairs, and other activities. Please email Emory Career Center's Recruitment Team if you have further questions.
MBA Career Management Center and MSBA Career Management Center will be reaching out to recruiting partners in the upcoming weeks and will have more information in late June and July to share with employers. Please reach out to Goizueta's Graduate Employer Relations team with more questions or for more details.
We are committed to leveraging technology to ensure that students are able to connect with alumni and employers in meaningful ways. Advancement and Alumni Engagement, the Career Management Centers, and the various academic and co-curricular programs are in communication to identify tools and touchpoints to ensure that the student experience is not diminished in a virtual environment. In moving campus events to virtual platforms, students will be able to engage with a broader base of alumni and employers, both functionally and geographically. This broader reach through structured, intentional programming will create new opportunities for enhanced career education and networking, especially for students interested in emerging areas of business and non-traditional career paths.
Faculty & Staff
Questions
All faculty members who need to teach remotely based on CDC guidelines will be able to do so. The remaining classes will default to a hybrid model, and within that model, each faculty will have discretion over the forms of asynchronous and synchronous learning utilized. A very small number of fully in-person classes will be offered as an optional delivery method based on capacity following registration.
All standard attendance policies may be outlined in the syllabus, including mandatory attendance. As is the case for other personal emergencies or health circumstances, faculty will be notified by the relevant program office team in the event of COVID-related absences. All faculty will be expected to have a means by which a student can be assured of continuation of learning and completion of course work in the event that circumstances require quarantine or isolation.
Yes, we expect to return to all normal Business School policies and practices for Fall 2020.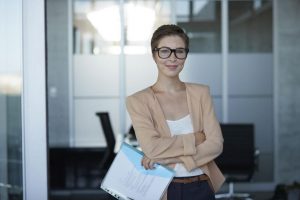 June 25, 2020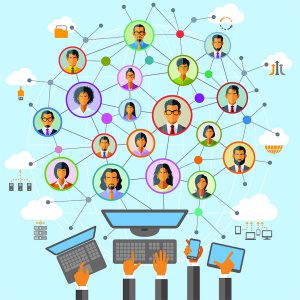 June 18, 2020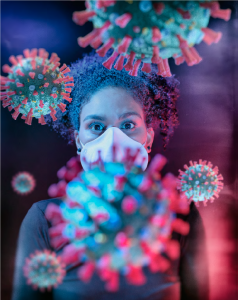 June 16, 2020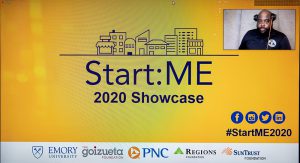 June 12, 2020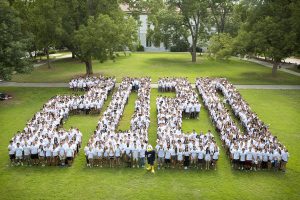 June 1, 2020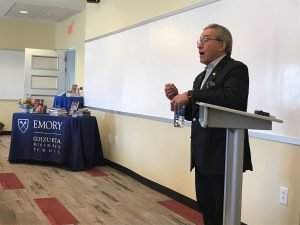 May 4, 2020